Top 9 Best PCB Manufacturers
Manufacturing printed circuit boards is a very technical process. Every aspect of the manufacturing process needs to be accurate and effective. Specialist techniques and machinery are used to create PCBs that are exactly what the customer needs. There can be no room for error as one mistake can result in the whole PCB failing to work. This is why it's crucial that the best pcb manufacturer for the job is found.
However, it can be hard to find the right manufacturer as there are so many of them around. You would expect every manufacturer to offer the same high quality product as everyone else. This is not the case at all, as some producers of these products are far superior to others. Let's have a look at the 9 best PCB manufacturers around: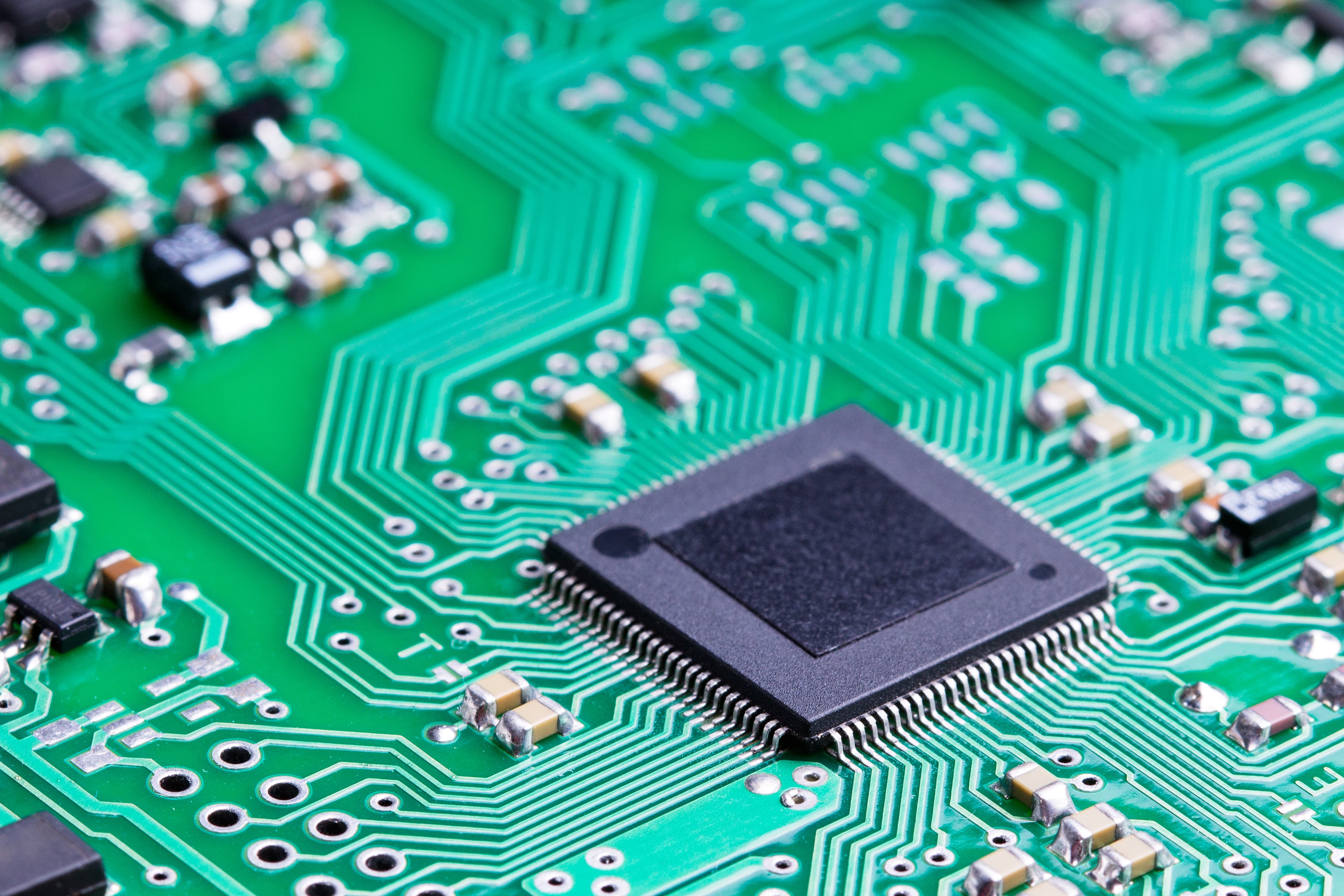 Avanti Circuits
Avanti Circuits has more than 35 years of experience in the industry. Based in Phoenix, Arizona, they ensure that every single printed circuit board they make is tested and inspected before it is sent to the customer. What this means is they can guarantee their customers that every PCB works well. In addition to this, Avanti Circuits can manufacture PCBs without the customer needing a contract, a non-recurring engineering review, and a minimum specification. With a relatively easy ordering process, it's easy for the customer to place an order should a quick turnaround be required.
Manufacturing printed circuit boards for the automotive, military, medical, and aerospace industries, Avanti Circuits has low minimums and is known as the United States' leading manufacturer of quality printed circuit boards. This is thanks to their consistently high standards and the sheer quality of the circuit boards they manufacture with pride. If you are looking for a PCB manufacturer that you can rely on, it's well worth considering Avanti Circuits.
Advanced Circuits
Found in Minnesota, Colorado, and Arizona, Advanced Circuits is the third largest PCB manufacturer in the country. With no minimum orders and instant PCB quotes, Advanced circuits have waived tooling charges. Offering free PCB design software to their customers, and a free file check, this company has the best shipping record in the industry. Reviewing all of their files before the PCBs are manufactured, the company ensures they only fabricate PCBs that work well and have very few to no errors. This means you can potentially rely on them to give you the printed circuit boards you need.
Epec Engineered Technologies
With design and engineering centers in Massachusetts, Texas, the UK, and China, Epec Engineering Technologies has 65 years of experience. With the ability to build custom and build-to-print electronics, Epec is considered to be one of the fastest-growing companies in the sector. Offering HDI printed circuit boards, all circuit boards are made to the highest quality. Whether you are looking for a double-sided surface mount design or a complex multi-layer PCB, they can help you.
With the ability to review your printed circuit board design, and with more than 5,000 active customers. Epec could be the right manufacturer for you.
Custom Circuit Boards
Located in Phoenix, Arizona, Custom Circuit Boards can offer potential customers printed circuit boards that have 1-40 layers. In addition to this, they offer a wide range of board materials. This means that they are more likely to be able to cater to your PCB needs. Sending a Gerber file to them will result in the sales team providing you with an accurate PCB quote quickly.
In addition to this, quick-turnaround PCBs are also offered, meaning you can get your required products in less time. This manufacturer also offers potential customers PCB prototypes, low cost PCBs, and production PCBs. This ensures that they can cater to a wide range of industries. No matter what industry you work in, Custom Circuit Boards can help you get the PCBs you need.
Redboard Circuits
With manufacturing facilities in Taiwan, China, and the United States, Redboard Circuits is located in Phoenix, Arizona. With the ability to offer potential customers many different services, they manufacture their PCBs to the highest standards. Offering quick-turnaround and mass produced PCBs, they also produce PCBs in small quantities. In addition to this, Redboard Circuits also builds very technologically advanced printed circuit boards. If you need printed circuit boards that are advanced, this company could help you. While not every PCB manufacturer can offer you this option, you can rest assured that Redboard Circuits might be able to help you.
Rush PCB Inc
Rush PCB Inc is located in San Jose, California, the UK, and Australia. Offering exotic PCB materials, flex and rigid flex as well as HDI capabilities, this is a manufacturer that offers quite a lot. Specializing in high layer count PCBs, in addition to engineering prototypes, they claim to have unmatched speed, workmanship, and quality. Considered to be a one-stop-shop, prices are competitive, and their clients are some of the most well-known companies in the world.
Knowing that they offer a great service, and a wide range of PCBs means you could get what you need. Rush can have your PCBs with you quickly. In fact, they pride themselves on their fast turnaround times. If you find that you need PCBs in a hurry, you should consider using this company. With more than 20 years in the industry, they can offer you prototypes, short runs, long runs, and medium runs. In addition to this, they will orient the individual parts and solder them together before they return the completed printed circuit boards to you. This means you can get exactly what you need when you need it.
JY Circuit
Located in San Jose, California, Santa Ana, and Korea, JY Circuit offers its customers single and double-sided printed circuit boards, in addition to 1 and 2 layer PCBs. Multi-layer boards are also a product that JY Circuit offers. Whether you want 4 layers or 48 layers, they can help you. There are also flexible boards, rigid flexible boards, and metal boards on offer to potential customers. Other options are available as well, showing that JY Circuits is a serious PCB manufacturer.
Considered to be a PCB total solution provider, this company provides competitively priced, high-quality circuit boards to customers all over the world. If you would like some printed circuit boards that are quite complex or have multiple layers, JY Circuit is well worth considering.
PCB Cart
With facilities in China and the United States, PCB cart has over a decade of experience in the PCB manufacturing industry. Specializing in full-range fabrication and high-quality assembly, potential customers can make the most of their component services, should they wish to. What this essentially means is that you can purchase printed circuit board parts from many leading distributors. This can be useful to the customer as it could enable them to receive high-quality PCBs at a lower price. Also offering rapid PCB prototyping, every PCB is made to ensure that it meets differing standards.
TechnoTronix
With more than 40 years of combined experience and knowledge, TechnoTronix is based in Anaheim, California, and is proud to offer state of the art PCBs. Offering prototypes, fabrication, and assembly, this company also offers you the opportunity to meet all of your PCB needs.
With the ability to provide printed circuit boards for the medical, aerospace, telecommunication, renewable energy, defense/military, and industrial industries, it is possible for you to have the printed circuit boards you need. TechnoTronix continually works to make sure that its quality standards are improved. This ensures that they can offer all of their customers a high level of precision. With rigorous quality assurance procedures, they pride themselves on retaining their customer base every year.
Finding the best pcb manufacturer for your needs is not always that easy. However, the above printed circuit board manufacturers are some of the best in the country. If you need some printed circuit boards made to a very high standard, these are the companies you need to consider with the ability to offer you what you're looking for, your new PCB manufacturer can be found above. Don't be afraid to send your Gerber files to them so they can provide you with an estimate.