How to Order PCB from Avanti Circuits

Order Online
The easiest way to order is to use our secure Request for Quote form. Once we receive your information (Gerber files, specs, etc.), our sales department will contact you with a quote and take your payment. We try to make it as easy as we can. Our form even accepts file uploads.
We accept several methods of payment
Credit Card, Net 30, 2%-10 (on approved credit)
We accept the following credit cards:

Alternate Methods of Ordering:
If you prefer not to use our secure PCB quote form, you also have the following options:
Email
Attach Gerber Files to email and our sales manager, Krystal LeBlanc. In your email, please also enclose the following information:
A. Quote #
B. Quantity needed
C. Turn-time needed
D. Purchase Order (PO) number
Sales Manager ~
Krystal LeBlanc
602-866-7227 Ext 111
FAX
A. Fax your P.O to Avanti Circuits
Phoenix area fax: 602-375-1909
Out of State fax: 800-234-7731
B. Attach files to an email and send to our sales manager:
Sales Manager ~ Krystal LeBlanc
602-866-7227 Ext 111
PHONE
Call Toll Free to talk to a "Live" salesperson to place your order details.
Sales Manager ~
Krystal LeBlanc
602-866-7227 Ext 111
Need a high quality PCB prototype and production with quick turnaround?
Request a custom quote or contact us at (888) 595-8876 between 8:00 AM and 5:00 PM, Mon-Fri.
Request a custom quote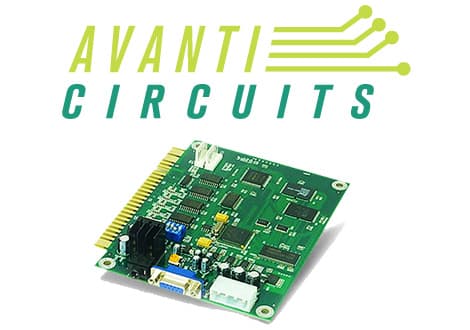 Request your free quote today!
Discover our competitive pricing.
We understand the importance of cost-effective PCBs. Explore our competitive pricing and see how we can help you save money without compromising quality.
Request a Quote