Quick-Turn PCB

We specialize in the design and production of multilayer printed circuit boards.
Depending on your PCB requirements, we have a fast turn-around time of just 24 hours. The turnaround time for quick turn PCB prototypes and quick turn PCB boards may be short, but Avanti Circuits will not compromise on the quality of the finished product for your upcoming project. You must submit your files before 9am for same day quick turnaround services. Please call us directly for more information on this service Engineers can depend on Avanti Circuits because of our reliable on-time delivery percentage and high quality PCB manufacturing. Get a faster turnaround time than our standard lead time of 2 weeks, which allows for your company to prototype your critical PCB fast (and faster than most of our competitors). With our affordable prices and reliability, decrease the probability for poor quality and increase your ROI for your PCB prototyping with Avanti Circuits. We can accommodate your quick turn requirements for advanced Rogers printed circuit board materials according to your specifications. Contact us directly if you have questions about turnaround times for Rogers PCB fabrication. We make the process of inquiring about quick turn times for your PCB order a simple one. Submit your custom printed circuit board specifications by emailing us your Gerber Files or by filling out the online PCB Quote form. There, you will attach your Gerber files and attach them via the form. Lastly, you can give us a call at our toll-free number to talk to a sales representative during normal business hours. We have many options available for your quick turn PCB manufacturing and with our 30 plus years of fabrication experience, we are confident that we will be able to help you with your project. Avanti Circuits is the company that you contact when checking out quick turn PCB manufacturers that can produce a quality product at a competitive price.
Need a high quality PCB prototype and production with quick turnaround?
Request a custom quote or contact us at (888) 595-8876 between 8:00 AM and 5:00 PM, Mon-Fri.
Request a custom quote
Quickturn PCB Fabrication
Accelerated PCB production times

1 (same day to 24 hours), 2, or 3 day turnaround times

Speed up entry into market

Fast and accurate human reviewed PCB quotes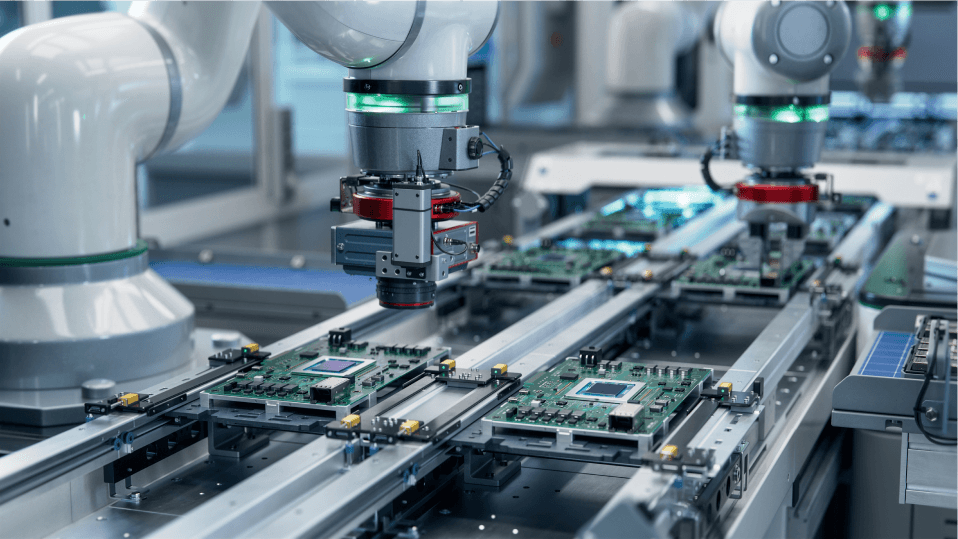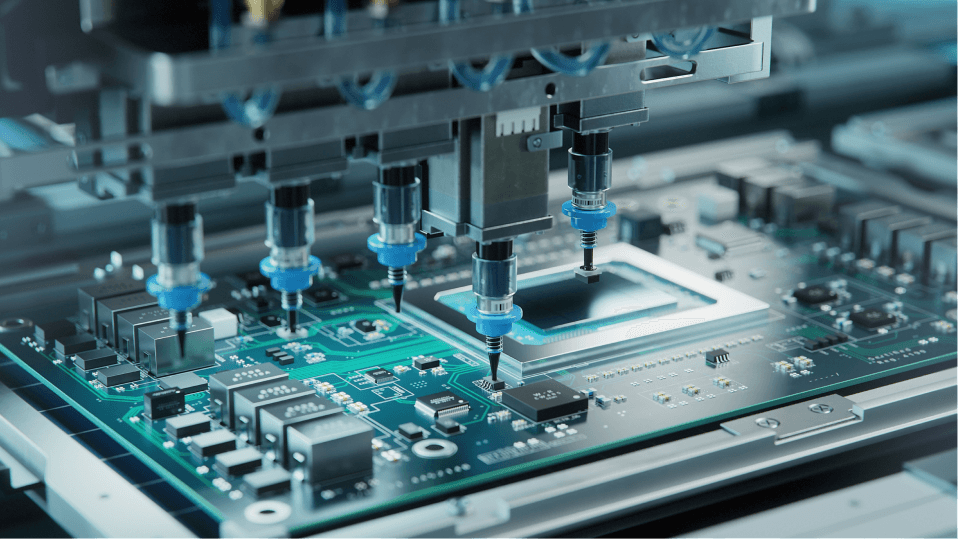 American Made PCB
With full in house capabilities for projects small and large.
Over 30 years of Quick-turn PCB fabrication supplier experience;

State-of-the-Art 18,000 square feet Manufacturing facility

Every received order is manually reviewed before production

No minimum lot requirements on orders
Materials that we keep in stock are:
---
FR4 (Tg – 135C, 145C, 170C)

Rogers RO4003

Polyimide

Teflon

HASL - Leaded Solder Tin/Nickel
HASL – Lead Free Solder

Electroless Soft Gold

Wire Bondable Soft Gold

Nickel Flash Gold

Electroless Nickel

Black FR4

Clad Thermal Substrates
Hybrid (Rogers and FR4)

BT Epoxy

Immersion Gold OSP

Electrolytic Nickel /Hard Gold and Selective Gold

Immersion Silver

Immersion Tin

Carbon Ink

ENIG
---
If you don't see the materials you're looking for, please contact us because we most likely have it in stock, but not listed, or can special order it for you.
Contact Us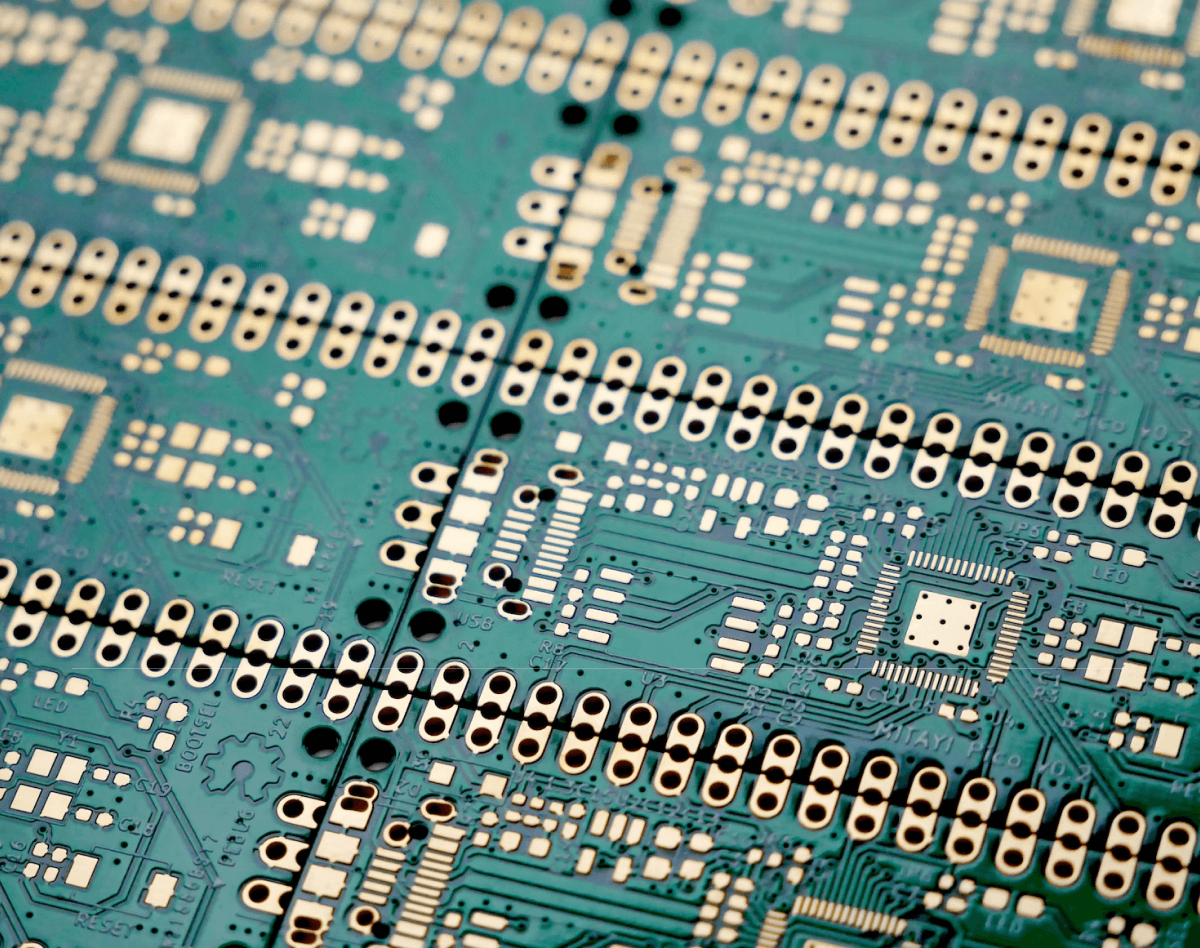 Please contact us if you need a quick-turn finish that is not listed here. For over 30 years, we have been providing rapid prototyping for our customers, so us a call at (888) 595-8876 or complete our secure PCB Quote form to submit your Quick turn Printed Circuit Board specifications to us. All Gerber files are reviewed in order to provide you with an accurate quote, the first time. We pride ourselves on customer service and our workmanship.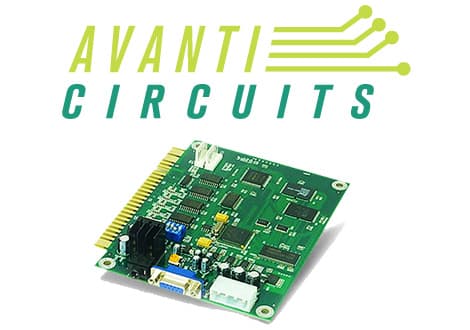 Request your free quote today!
Discover our competitive pricing.
We understand the importance of cost-effective PCBs. Explore our competitive pricing and see how we can help you save money without compromising quality.
Request a Quote