Top 5 Best Circuit Board Company Options in USA
If you would like an American company to manufacture printed circuit boards for you, you need to choose the right circuit board company. The good news is that there are many great printed circuit board manufacturers in this country. Below, you will find details of the top 5 best circuit board companies in the USA. Each one of these companies is different, but they each offer a service that is nothing short of impressive. Read on for more information about the best circuit board company options.
Avanti Circuits
With almost 40 years in the circuit board industry, Avanti Circuits is one of the best in the country. Veteran-owned and making the printed circuit boards in their Phoenix, Arizona factory, Avanti Circuits is a brand that you can trust.
Whether you're looking for quick turn PCBs, multi-layered PCBs, or a company that has a low minimum order, try Avanti Circuits. With customers in the medical, aerospace, and automotive industry along with the military, you can have your boards with you on time, every time. Trusted by some of the world's biggest companies, Avanti Circuits has a lot to offer every potential customer. If you're not sure what you need, this is a company that can help you. Offering great customer service, they can guide you through the whole design process. They can also update you with progress every step of the way. This is something that can help to relieve any anxieties that you may have surrounding the progress of your much-needed PCBs.
Avanti Circuits will gladly take a look at your Gerber files before they accept your order. With the ability to look closely at your files, they can advise customers if a potential error has been spotted. In addition to this, once all of your PCBs have been made, they will visually inspect each one so you always receive a high-quality, working circuit board.
Custom Circuit Boards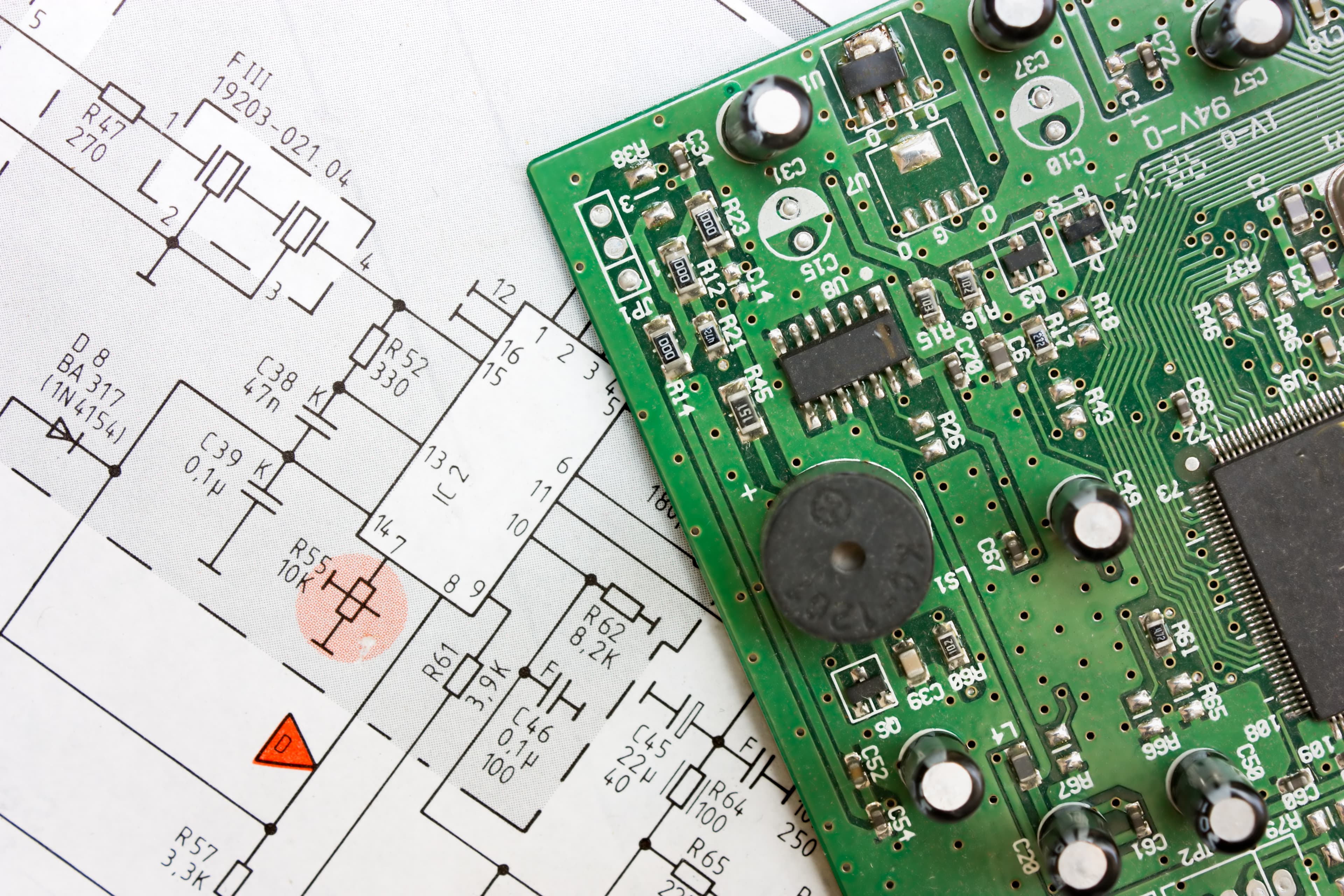 Offering a 24-hour turnaround time and with the ability to order up to 500 boards to be used as entry-level prototypes or one-offs, you need to consider Custom Circuit Boards. Located in Phoenix, Arizona this American manufacturer of printed circuit boards offers its services to many different sectors. In addition to this, they also offer circuit boards to hobbyists and students.
Happy to receive Gerber files, Custom Circuit Boards also builds bare boards and class 3 complex boards. Multilayer printed circuit boards are also something this manufacturer can offer its potential customers. Working in this dynamic and ever-changing industry since 1982, this manufacturer has low minimums and offers great customer service.
Custom Circuit Boards is a manufacturer that you should consider choosing. This is thanks to their flexibility and desire to give their customers exactly what they need.
Rush PCB Inc.
Rush PCB is located in Milpitas, California, and has been proudly serving Silicon Valley since 1997. Considered something of a one-stop shop for all-things PCB, this manufacturer specializes in high layer counts, engineering prototypes, and full turnkey PCB assemblies. In addition to this, this American manufacturer has a list of clients that is nothing short of impressive.
With the ability to offer potential customers Rigid-flex PCBs, Flex PCBs, PCB design, and fabrication, Rush PCB Inc. is a company that you should consider.
It does not matter how small or large your order is, Rush PCB may be able to help you. You can place an order for prototypes if that is what you need. This is not something that every printed circuit board manufacturer offers. However, Rush PCB is happy to make as many prototypes as you need.
Allpcb
Allpcb considers itself to be the world's fastest PCB manufacturer. With the ability to offer its customers a reliable PCB prototype at no cost, this brand prides itself on offering a wide range of services. It also prides itself in offering every potential customer exactly what they are looking for.
Whether you're in need of 1-layer, 2-layer, or aluminum PCBs, you can also order multi-layer HDI boards, 6 layers immersion gold, and golden finger PCBs, there seems to be nothing that this company can offer its potential customers.
While this company does not manufacture their PCBs in this country, their customer service is very good. With 8 company offices in the east of the county, Allpcb could offer you what you're looking for.
Consider what you are looking for and how this manufacturer can help you. With the ability to offer you good-quality PCBs, at a great speed, it's worth your while considering Allpcb.
Camptech Circuits
Camptech Circuits can be found in San Jose, California and this company prides itself in offering on-time as well as on-budget printed circuit boards. This American manufacturer can produce many types and sizes of printed circuit boards. In addition to this, the company has more than 40 years in the industry, making it one of this country's oldest.
Camptech circuits can manufacture rigid, rigid-flex, and flex PCBs. In addition to this, they can also offer quick-turn prototype manufacturing and assembly. With the ability to also offer high pin count BGAs, RF microelectronics, and box build assembly, Camptech Circuits has a lot to offer.
Working with clients in the automotive, aerospace, industrial, renewable energy, medical, and telecommunications, and wireless industries, Camptech Circuits could be right for you. Thought to offer good customer service, this manufacturer is trusted by a range of well-known customers.
Contact Us Today For A PCB Build Quote
If you are looking for a reliable circuit board company, we can help you. Here at Avanti Circuits, we are proud to manufacture what many consider to be this country's best Circuit boards. You can trust us to give you exactly what you're looking for. When it comes to high-quality printed circuit boards, we can help you.
Contact us today for a PCB Build quote. You can reach us at 602-866-7227. We're a helpful team that is more than happy to assist you with any queries or questions you may have. Call us today.