PCB Fabrication And Assembly
The fabrication and assembly of high-quality printed circuit boards are where our sharp technicians at Avanti Circuits thrive. We've been manufacturing and assembling thousands of printed circuit boards for businesses and individuals all over the United States for several years. With this industry experience and expertise in mind, we've taken our fabrication capabilities to the next level by allowing the 24-hour turnaround creation of multilayer printed circuit boards. Additionally, we offer a same-day turnaround on two-layer printed circuit boards. Avanti Circuits is proud to be a highly esteemed printed circuit board manufacturer located within the United States. We provide some of the best PCB fabrication and assembly services in the country!
Our PCB Fabrication and Assembly Service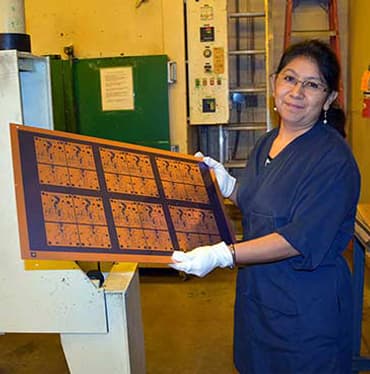 Here at Avanti Circuits, we prioritize quality and safety above all else meaning we take the time to carefully inspect all of our printed circuit boards for any flaws and defects during the fabrication and assembly process.
We specialize in helping you build the design schematic for the prototype of your desired printed circuit board or refining an existing design for a printed circuit board that you'd like manufactured by the dozen. Our broad range of printed circuit board fabrication capabilities coupled with our incredible skill and eye for quality makes us an elite choice for your PCB manufacturing needs.
With talented technicians, quality equipment, and a passion for excellence in the industry, Avanti Circuits has any and all of your PCB fabrication and assembly services covered whether you're in the medical field, aerospace industry, automotive industry, or military, our professionals will fulfill your PCB needs efficiently and with immaculate communication.
Benefits Of PCB Fabrication
Whether you're looking for a dedicated business partner in the printed circuit board fabrication space or you're an individual looking for a high-quality PCB to be made at a competitive price, you've come to the right place.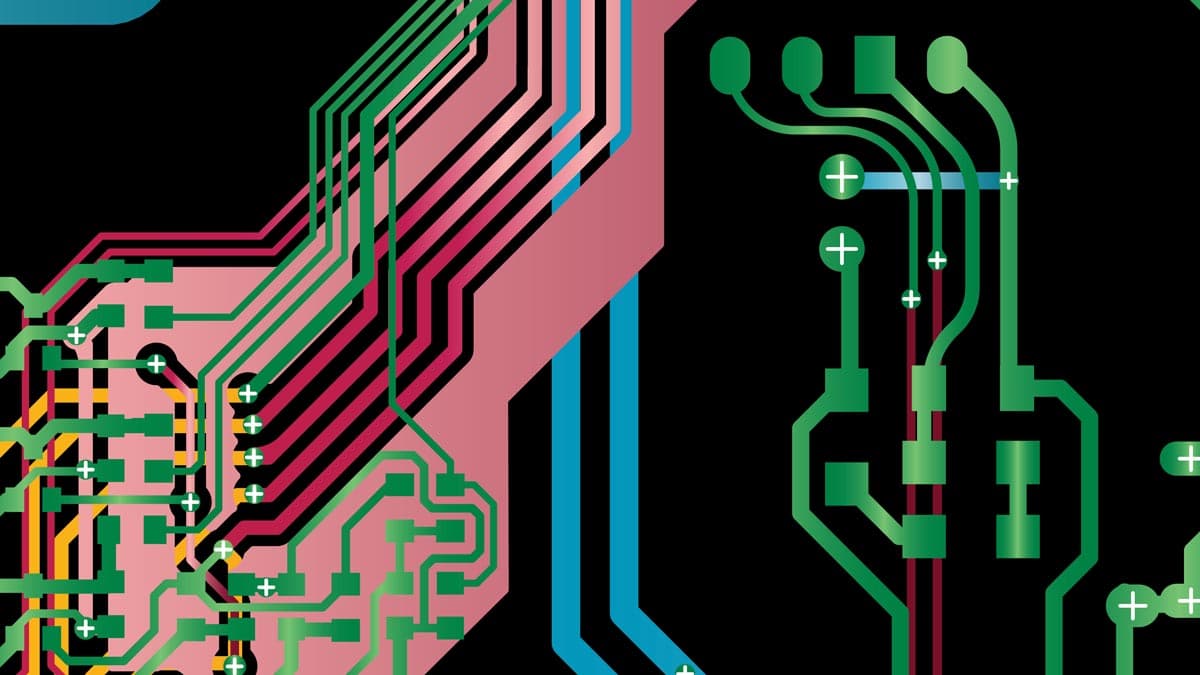 Let's quickly go over some of the many benefits of choosing the professional PCB fabrication services offered by our team here at Avanti Circuits.
Effective Communication – Our team is here to fabricate PCBs exactly how you need them so we make it a point to practice great communication between our technicians and our clients so you can enjoy a seamless process.
Competitive Prices – Our refined manufacturing process allows for efficient fabrication and assembly services resulting in fair and competitive pricing.
Quality Assurance – We guarantee quality. Every printed circuit board that we create is subject to multiple quality inspections throughout its fabrication.
Versatility – Due to our time and expertise in the industry, we've built the skills and resources necessary to offer many different PCB customization options.
Quick Turnaround – Our state of the art and high-efficiency manufacturing process allows for a same-day turnaround for double layer PCBs and a 24-hour turnaround on multilayer PCBs
Domestic Shipping – Because we are located within the United States, our shipping speeds are much quicker than if you were to order from an overseas printed circuit board manufacturer.
There are many areas within our printed circuit board manufacturing process that gives us an edge over our competitors. Our American-made PCBs ensure quality and effectiveness for the project they're designed for.
When you need a partner in the printed circuit board manufacturing space, look no further than the dedicated experts at Avanti Circuits.
CALL US TODAY FOR A FREE PCB QUOTE
Avanti Circuits is committed to achieving peak customer satisfaction with every fabrication and assembly service. We believe in each and every one of the printed circuit boards we create and strive to become long-term partners with businesses and tinkerers all over the United States. Feel free to pick up the phone and give us a call today for a free PCB quote as well as answers to any questions you may have about our printed circuit board fabrication and assembly process. We thank you for taking the time to learn more about the services we have to offer and look forward to building incredible PCBs for you in the near future!
Phone Numbers:
Phoenix area: 602 866 7227
Toll Free Phone: 888 595 8876
Phoenix area fax: 602 375 1909
Toll Free Fax: 800 234 7731
Hours:
Monday: 8 AM–5 PM
Tuesday: 8 AM–5 PM
Wednesday: 8 AM–5 PM
Thursday: 8 AM–5 PM
Friday: 8 AM–5 PM
Saturday: Closed
Sunday: Closed