LEDs are going to be a huge part of how things are lit up in the future. Because of their energy-efficient and affordable properties, consumers all over the world have quickly moved to a brighter and more cost-efficient lifestyle that comes with the use of LEDs. In addition, due to the low energy usage, LEDs produce far less heat than traditional lightbulbs. LEDs are also widely more versatile because of their smaller size and a larger amount of lumens allowing for all kinds of new cosmetic and utility usage.
Choosing a professional LED PCB manufacturer is important for companies and consumers who would like to reap the benefits that come with a reliable and well-made LED PCB. Poorly designed LED printed circuit boards that are cheaply made can leave you with a flimsy and unreliable lighting product that won't serve you for as long as its potential. This is why it is essential to have detail-oriented technicians at Avanti Circuits to manufacture and produce the quality LED printed circuit boards you desire.
Our Turnkey LED PCBs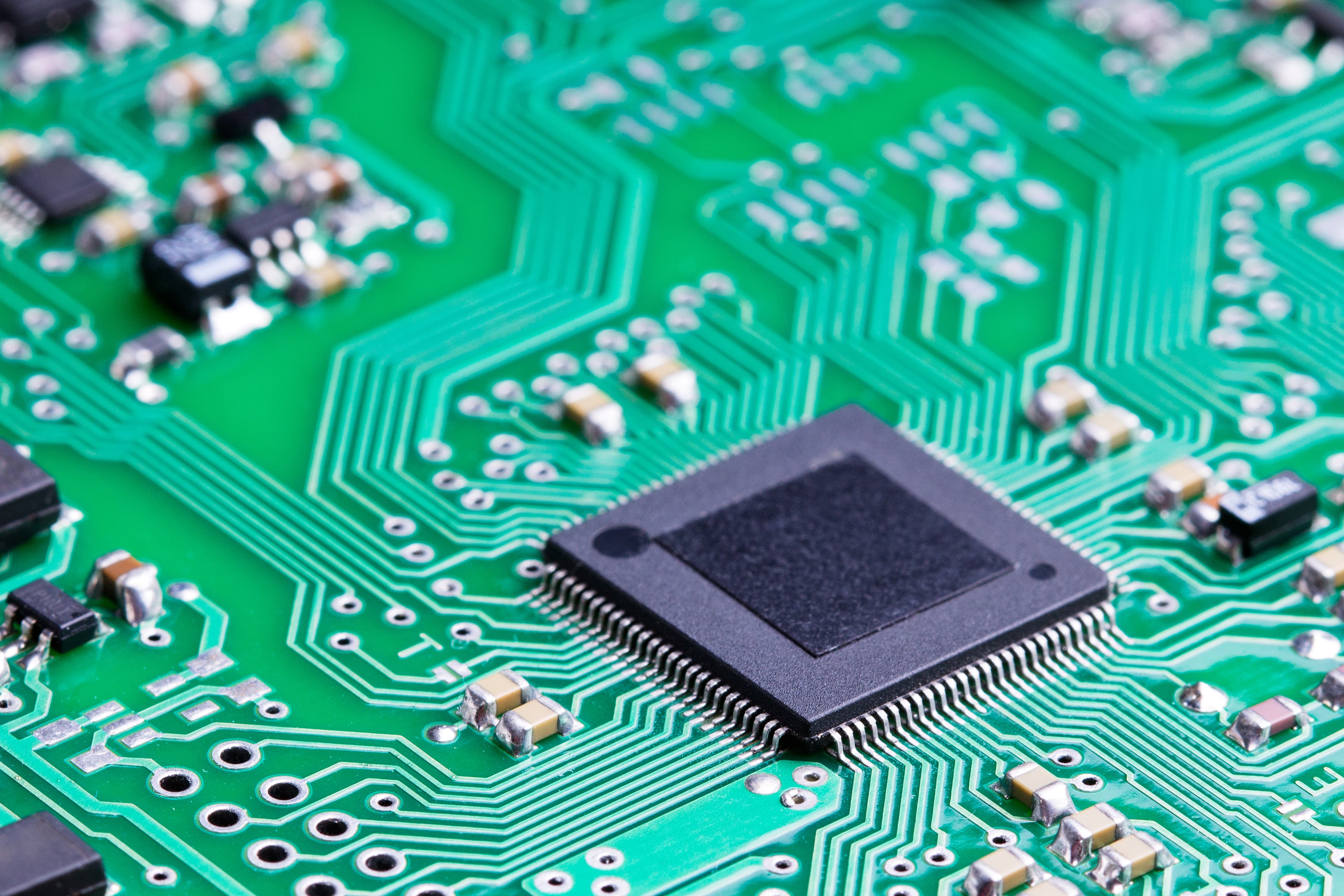 A microcontroller on an electronic board
When it comes to manufacturing LED printed circuit boards, our team prioritizes quality and satisfaction, our state-of-the-art processes allow for the production of high-grade LED PCBs for businesses and consumers to immediately work with. Our LED printed circuit boards are made with quality and efficiency by an industry-leading team that is dedicated to their work. Our LED PCBs are perfect for many different purposes whether it be for aesthetic reasons or as a tool.
Our flawless LED printed circuit boards are nearly ready to use right out of the box. Our quality assurance team carefully inspects and tests each PCB before it is shipped in order to ensure it is ready to use. Whether you'd like to use these LED PCBs for interior or exterior lighting, in a flashlight, for decoration, or for other purposes, our crew will bring your desired design to life and form all of the proper components onto the board in a quick and seamless yet thorough fashion.
Our incredible LED PCBs are manufactured right here in the United States so you can expect better shipping rates and quick turnaround times as well as unparalleled quality. These LED PCBs can be used right out of the box in industries such as automotive, commercial, industrial, medical, aerospace, military, and more. We also build LED PCBs with finer quality components and materials that suit your needs and environment.
From the beginning of the fabrication process of a prototype PCB or our quick turn PCBs, each one of our technicians strives for perfection. We understand there are many overseas options for PCB manufacturers but our team can prove that we'll provide numerous benefits that make us the more favorable option for manufacturing LED PCBs and other PCBs in the United States.
The Building Process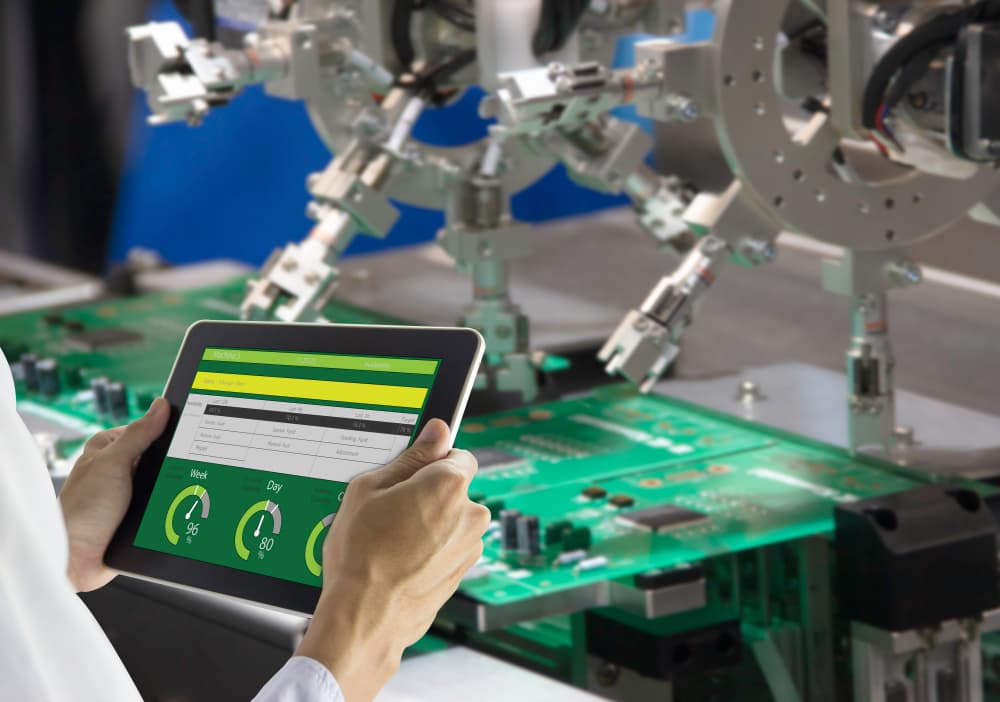 The build process of a light-emitting diode or LED is a complex process that incorporates many different materials all into one thin lightweight board, strip, or chip. The LED uses an array of semiconductors and electroluminescence to produce light. During the design process, our creative technicians will determine the best way to fabricate your product by creating a schematic diagram of the circuit that will control the LEDs. Then the circuit diagram is transferred to a machine that creates the PCB itself. The machine starts by fabricating a substrate plate, which is then covered with a thin layer of copper. The components are then placed and soldered onto the board. Then in some printed circuit boards, our technicians will bake the board to remove moisture and improve performance by making it more durable and resistant to high temperatures.
The components used in an LED light are chips, plates, and wafers, which are made of a semiconductor material such as gallium arsenide phosphide (GaAsP) or gallium aluminum arsenide (GaAlAs). These materials are then cut into small pieces and mounted on a metal plate or circuit board to form the LED package.
From forming wafers to putting the finishing touches on the final product our team is dedicated to excellence. We do our best to build the ideal LED PCBs for our clients so throughout each process be it the wire bonding or chip bonding thorough inspection is taken place.
What Can These PCBs Be Used For?
In addition to LEDs being energy-efficient, cost-efficient, reliable, and customizable, their popularity comes from their wide range of use. Obviously LED PCBs are used to produce light within a specific area but because of their size and intensity, they can be used in almost every environment. You can use these advanced LED PCBs to decorate your home, light up your office, brighten your garage, in your car, flashlights, computers, high-powered lighting, and many other uses.
Our team is capable of bringing all kinds of PCB designs to life so whether you require a large array of LEDs for an offroad mod on your truck or are looking to upgrade the lighting in your commercial or medical property, Avanti Circuits can make it happen.
Due to our large capacity for customization and excellent quality, we believe that we are one of the best LED PCB manufacturers in the United States. We will work with you from the design stage to the final production in order to create the ideal PCB for your needs. We work hard to guarantee that satisfaction is met on every project. Our superior service puts us ahead of our competitors in the PCB manufacturing industry.
One of our many missions is to provide our clients with the best service and PCB fabrication in the industry. Be sure to take advantage of our custom quotes, elite customer service, and speedy deliveries.
CONTACT US TODAY FOR AN LED PCB CONSULTATION
From the Avanti Circuits family to yours, we thank you for taking the time to learn more about our LED PCBs and the incredible services we offer to the United States. We pride ourselves on being one of the best PCB manufacturers in the nation and hope that we can benefit your company or industry through the utilization of our valuable skills and services.
Please feel free to pick up the phone and give our friendly staff a call today if you have any questions, comments, or concerns about our customization capabilities, manufacturing process, shipping and delivery times, and/or our LED PCB consultation. We look forward to being great business partners.
Phone Numbers:
Phoenix area: 602 866 7227
Toll Free Phone: 888 595 8876
Phoenix area fax: 602 375 1909
Toll Free Fax: 800 234 7731
Hours:
Monday: 8AM to 5PM
Tuesday: 8AM to 5PM
Wednesday: 8AM to 5PM
Thursday: 8AM to 5PM
Friday: 8AM to 5PM
Saturday: Closed
Sunday: Closed