How to Pick The Right Printed Circuit Board Manufacturer for Your Needs?
When it comes to choosing the right manufacturer for your Printed Circuit Boards you shouldn't always pick the first one you come across. Picking the right manufacturer can make the difference between being happy with your PCBs and having to deal with PCBs that just aren't right.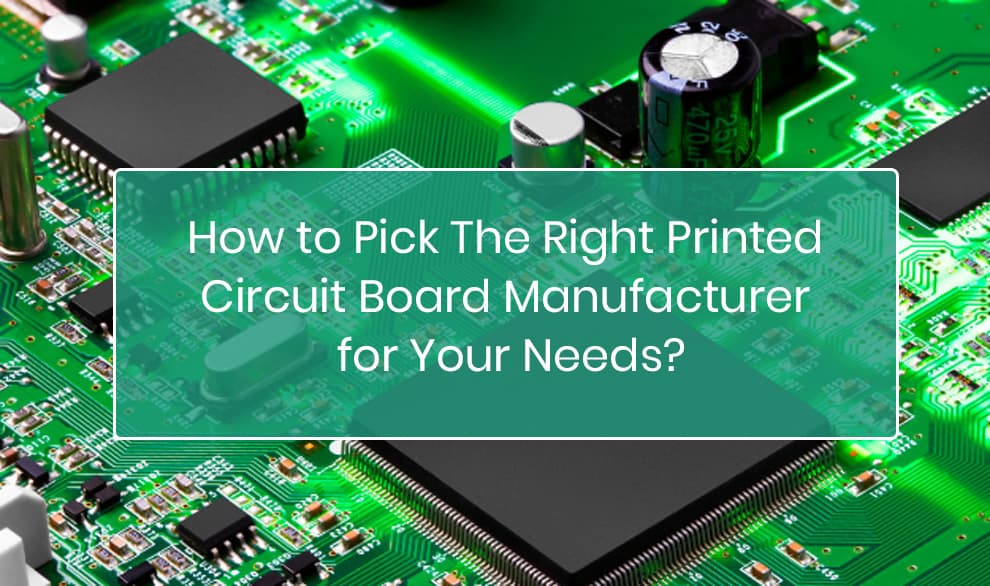 Tips for Picking the Right Manufacturer
Below you will find some tips that can help you to pick the right PCB manufacturer:
Find out what technology is being used
The right PCB manufacturer won't use outdated equipment. They will use the latest technology, ensuring their customers get exactly what they need. It doesn't matter how reliable their outdated equipment is, it might not offer all the features that are needed to produce the PCBs you need.
How much experience do they have?
How long has the manufacturer been creating PCBs? How many orders have the fulfilled, and which brands have they worked with? Asking these questions can help you to separate the right manufacturer from the wrong manufacturers.
Do they have a good reputation?
Does the PCB manufacturer you have in mind come with a good reputation? Ideally, you should be looking for a company that is at the very top of their game. Read their online reviews and ask other people about them. This is a good way for you to find out if they really are any good.
Can they customize your PCBs?
When you want a PCB that's right for you, you need to know that the potential manufacturer is happy for you to customize them. Ask them how willing they are to let you do this. If there is no leeway, you might want to look elsewhere.
How long will they take to complete the job?
We all know how important deadlines are. It's vital that you choose a manufacturer who is happy to meet and maybe even beat your deadlines. Ask how long it will take them to make all of your printed circuit boards. Ideally, you should hire someone who can hand your PCBs to you on the date they gave you when you first contacted them.
What's included in their servicing policy?
From time to time, things might go wrong with a PCB. This is completely normal, however, you might want to make sure that the manufacturer is happy to deal with any issues that have arisen. They should also be willing to do this in an efficient manner so you're not kept waiting.
The above tips can help you to find the right printed circuit board manufacturer for your needs. Asking the above questions can ensure you only ever work with a manufacturer who has your best interests at heart.
Here at Avanti Circuits, we are more than happy to answer any questions you may have about our printed circuit boards. We have been manufacturing PCBs to the highest standard for almost 40 years, and we're proud of what we do. Please do not hesitate to contact us should you have any queries.